Why Homes in Baltimore Need to Shred Their Documents
Most people have plenty of security measures in place to protect their families and their large investments. People lock their homes and cars regularly to ensure they don't get stolen, broken into, or damaged. Because it's intangible, people often forget to make the same effort to keep their identity safe. If you have documents with private information in your home, they are at risk of being stolen and used against you. No matter how good your home security system is, and no matter where you live, you are still vulnerable.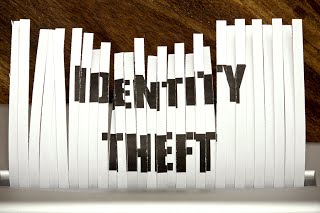 Every year incidences of identity theft are on the rise. Far too often, people find themselves as victims of identity theft without having a clue as to how it happened. Unfortunately, it could have been caused by something as simple as having thrown their personal papers in the trash. Because it's so common that people mindlessly throw away bank statements, medical records, and credit card information, thieves know to target your trash and will dumpster dive to obtain your information. This is the reason document shredding is important.
There are laws in place that protect victims of identity theft. Federal law states that victims are not responsible for any more than $50 in fraudulent charges on their accounts. However, if you factor in the costs of the time and effort spent trying to reorganize a financial situation and rebuild a credit score, the cost of shredding your paperwork before tossing it certainly becomes more reasonable.
Document shredding services are not just for large companies anymore. Advancements in the field of paper shredding have made it easier than ever for a household to make use of these services. Baltimore Shredding Services' network offers on site shredding if you'd like to watch to make sure your documents are destroyed, and off site shredding if you are looking for a more economical solution.
Both services have a truck come directly to your location to pick up your documents, and a certificate of destruction is always issued. These services make shredding services so easy, there's no reason not to have your personal documents shredded before you toss them. These days it's the smart, affordable thing to do. Baltimore Shredding Services' partners can pick up anything from one box of paperwork to a warehouse full of documents from anywhere in Maryland and easily destroy them in minutes. Give yourself the peace of mind that comes with knowing that you and your family don't need to worry.
Get Free, No-Hassle Quotes on Shredding Services in Baltimore and the Surrounding Maryland Area Today!
Even household documents are vulnerable to the sneaky, insatiable hands of identity thieves. Protect yourself and your family today by calling Baltimore Shredding Services. Fill out the form or give us a call at (410) 650-4035 for free quotes today. You will hear back from a qualified expert within minutes!